Where I've Been
2020-02-11
Hopefully it won't be a month before my next post, but August-September is the busiest time of the year at my job.

Ikewise, 2018-07-28
I really gotta quit jinxing myself. Alright, let's summarize about a year and a half...
For starters, as I mentioned in the last post, Fall is pretty much the worst time of the year at my job. School starts and everyone comes back and all the tech is broken so work orders are at their height. It's physically and mentally exhausting and took me away from any personal projects for a while.
After a few months, I finally got back to the Manjaro Mac and it promptly broke on updates. The graphics were glitched up pretty bad and I never figured out why. When I went to undo it with Timeshift (installed specifically to prevent this, if you remember!), its backups just weren't there. To this day I don't know how that happened and I haven't had that problem since.
Since I couldn't undo whatever went wrong, I set it aside hoping some future update might happen to fix it again. After a few more months of it not happening, I gave up on Manjaro and installed Ubuntu MATE. During this same timeframe, my friend shut down his Gitlab (which I had just started using) in favor of a Gitea install, which is lighter on resources.
Basically everything I'd done to set up my "dedicated dev machine" went out the window, and until last week I didn't bother to figure it all back out again.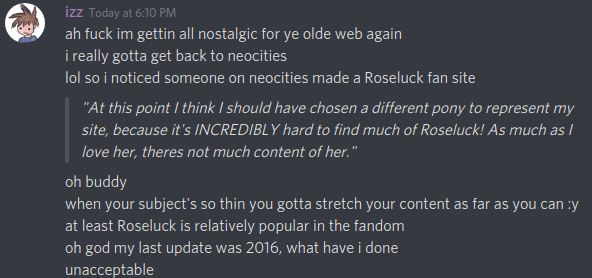 The main reason I put it off so long is because 2019 was an incredibly bad year for me mentally. Depression hit me harder than ever around the end of October 2018 and didn't let up until around November last year. (I'm still not great but it's certainly an improvement.)
Not helping things was the fact that literally right after midnight on New Years at the start of 2019, my Surface Pro 4 started to show signs of "flickergate", a hardware problem that affected that model where apparently when it heats up enough it starts to damage the video component. Meaning my premium, flagship computer really can't do much more than the cheap netbook it replaced or else it will just break itself. Thanks, Microsoft.
The other main distraction has been Minecraft. Last February my friend group decided we'd start a new world together. I'd never played Minecraft before (it had always given me terrible motion sickness when I'd tried it) so as a brand new experience it's been a lot of fun. I've leaned on that escapism extensively to distract from the misery of depression and it's sort of worked. It's kept me going, so hey.
(And since we started that world shortly before the whole "Minecraft renaissance" that kind of swept over the web, I can totally be a hipster about it. "I liked Minecraft before it was cool. Again.")
Anyway.
I'm set back up for dev stuff so let's do this. Got some site ideas I can work on. Maybe get back to that web course I was making. And I've been defaulting to "The Foo Bar" style for a while now, could use a redesign. Like the last time I came back from a hiatus, there are a lot of new sites around here I need to check out. Looking forward to seeing what you've all been up to.
See you around!
Ikewise